About Our Staff
Miriam Benhaim, Ph.D.
~ Clinical Director
I have been a Clinical Psychologist for 38 years, and I continue to be enriched, challenged and personally deepened by my work with individuals and couples. My therapeutic style is to be active, engaged and empathic. I explore the past, ask questions about the present, and collaborate with my clients to brainstorm solutions for the future as I work to help people find meaning and purpose in their lives.
I earned my doctorate in Clinical Psychology at Long Island University, and received postgraduate training in family therapy at the Postgraduate Center for Mental Health. I also completed a program in hypnotherapy from the New York Society for Ericksonian Hypnotherapy.  I have completed Level 1 and 2 training in Internal Family Systems (IFS).
Prior to beginning my full time private practice in 1985 with children, adolescents, adults, couples and families, I was the Acting Director of the Female Adolescent Inpatient Psychiatric Service at King's County Medical Center in Brooklyn, NY. Over the years I have taught various psychology courses at the undergraduate level and principles of psychological testing at the graduate level.
My expertise in neuro and psychoeducational testing enhances my ability to work with individuals, and particularly families with children in crisis. My Family Systems orientation helps me to see the individual as part of a larger whole. This contributes to my success in coaching my clients to understand the dynamics of the business and work environments in order to attain desired promotions and improved job opportunities.
For twenty five years I have facilitated grief and loss workshops, groups for caregivers and the bereaved, and counseled individuals and couples through the grief process. An area of specialization within this field is loss pertaining to adoption, miscarriage and infertility. I also work with institutions, facilitating on site staff group counseling for improved performance.
R. Benyamin Cirlin, C.S.W.
~ Executive Director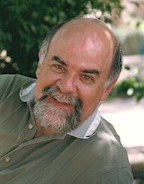 I have been practicing psychotherapy for 40 years and it continues to be an honor to enter the lives of the people who seek out my help. I have worked with hundreds of clients on issues relating to loss, trauma, depression and general life difficulties. My approach is to work with the whole person and be collaborative, supportive and empathic. Humans are complex and my experience teaches me that one size does not fit all. Therefore I use techniques from a variety of therapeutic approaches, including Internal Family Systems (IFS, Level 1 and 2 trained), Schema Therapy, Gestalt and EMDR.
I am a graduate of the Wurzweiler School of Social Work at Yeshiva University, and I completed postgraduate program in psychoanalytic and family therapy at the Long Island Institute for Mental Health. My early career included work at a variety of psychiatric settings, including Manhattan Children's Psychiatric Center, Four Winds Hospital, and North Shore University Hospital, working with children, adolescents and adults. For seventeen years, I served as Bereavement Coordinator of the Jacob Perlow Hospice of Beth Israel Medical Center in New York City, and for the last thirteen years I have served as part time Social Work Manager at the Visiting Nurse Service of New York Hospice and Palliative Care program.
I have expertise in working with complicated grief situations and post traumatic stress disorder, and work with individuals, couples, families, and groups. I have presented workshops on the dynamics of grief and loss at hospices, health care facilities, and at national and international conferences. I also serve as a consultant to organizations on grief in the workplace issues.
---
Comments are always welcome.
Contact us
with any feedback or questions you may have.