Workshops
Saying Goodbye After Goodbye
A Workshop on Loss and the Interface Between the Professional and the Personal
~ Presented by R. Benyamin Cirlin, L.C.S.W.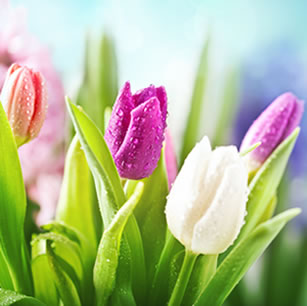 SAYING GOODBYE AFTER GOODBYE is our most popular presentation to professionals and interested lay persons. It has been presented as a full day seminar at twenty-four hospices across the nation and in a shortened version to eight regional, national and international audiences. Click here to see some of the locations where we have presented the seminar. (PDF)
SAYING GOODBYE AFTER GOODBYE is an engaging and stimulating workshop aimed at helping professional and volunteer caregivers manage painful and difficult separations in both professional and personal arenas.
It is well known that failure to pay heedful attention to the grief of the professional caregiver leads to staff burnout and termination. Using the termination of a professional relationship as a paradigm for all losses, each seminar participant will:
LEARN a comprehensive framework for understanding loss and bereavement.
ACQUIRE concrete and practical tools for helping family members cope with the painful feelings of grief.
DEVELOP an understanding of the phenomena of "chronic staff grief."
INCREASE awareness of countertransference traps that inhibit successful clinical work.
DISCOVER an accessible and useful protocol for engaging family members in the work of "goodbye."
SAYING GOODBYE AFTER GOODBYE is presented in a dynamic and evenly paced manner that engages participants both intellectually and emotionally - as professionals and as growing human beings. Participants are encouraged to learn about their own grief reactions through experiential exercises that increase personal learning and foster team building.
The exercises will allow participants to:
ASSESS personal styles of grieving.
IDENTIFY unfinished grief business.
CONFRONT old and out of date messages about loss and expression of feelings.
ACCESS key countertransference issues that impede successful "goodbyes."
The workshop day ends with a memorial service that provides participants with an opportunity to personally acknowledge and honor significant patients and loved ones that have died. The service blends music, inspirational readings, and guided visualization to allow for an experiential "saying goodbye" that fosters individual growth and clinical team unity. This service can serve as a model for regular use in a clinical program.
SAYING GOODBYE AFTER GOODBYE allows an entire staff of professionals and volunteers an opportunity to engage in deep learning that is frequently limited to the lucky few who attend outside conferences and workshops.
The fee for the workshop is $2,000 plus expenses. To schedule a workshop or to receive more information, call Ben at 212-874-4711 or e-mail us at benmir@lossandrenewal.com.
What Participants Are Saying About
"Saying Goodbye After Goodbye"
Community Medical Center Hospice

- Toms River, New Jersey

The comments of participants, both written and verbal, spoke to your honesty and intimate understanding of Hospice work, and you certainly exceeded all of our expectations for the day. More over, the program served to unify, renew, and recharge all of us as only the truly gifted speakers are able to do. Many of the attendees have already asked for your return.

~ Judy A. Conarty, RNC, Asst. Director - (908) 914-2100

Covenant Hospice Care Program

- Urbana, Illinois

Your sensitivity, energy, and practical approach were well received by our staff and volunteers. The material that you shared enabled us to look within ourselves and figure out what our needs may be in dealing with our personal as well as professional issues regarding death and loss. The memorial service was a very special way to end the day. Your humor was greatly appreciated...When the audience leaves wanting more, you know you've done a great job!

~ Marlene Hart, Volunteer Coordinator - (217) 337-2273

Hospice of Jackson

- Jackson, Michigan

Your gentle approach, interactive style, grand story telling, use of metaphor, and knowledge of the subject, served to make this workshop a most productive one...A new awareness has been generated for my staff in regard to their own grief issues and how they can deal with them more appropriately, and how they can more fully help the patients and families they serve. They definitely want you back for a follow-up workshop! Your program is definitely of the highest quality in content and presentation.

~ Michael L. Freytag, MA, LPC, Executive Director - (517) 783-2648

Hospice Care of the Lowcountry, Inc.

- Hilton Head, South Carolina

Your material was well organized and relevant, but even more important was the style in which it was presented - calmly, with warmth and gentleness. Many people who heard you felt that you have been of enormous help in their individual lives as well as in their work. We are grateful to you.

Carole Klein, Administrator - (803) 681-7813
Click here to read more participant testimonials on SAYING GOODBYE AFTER GOODBYE
---
Comments are always welcome.
Contact us
with any feedback or questions you may have.