Our Services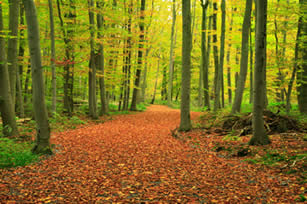 Individual Grief Therapy
Grieving is a process of learning how to live in a changed world. When someone we love has died, or a relationship has ended, we are challenged to relearn how to be with ourselves, our families and our friends. We relearn and redefine our relationships with time, space and spirit. We are faced with coping and managing painful feelings, and with the task of creating new systems of meaning that allow us to live with joy and purpose in spite of our losses.
From a former client:
I met with Ben Cirlin about seven times for individual therapy. My father died in May 2011 and in January 2012 the sadness surrounding my loss was becoming too much for me to deal with. With ease and a quiet intelligence Ben would ask how I was faring on a day to day level. He addressed my sadness at being unable to talk to my dad and the larger existential questions of my dad no longer existing. Ben effortlessly guided the sessions with questions that had me thinking about all the good things I thought about my father as well as the not so good things.What struck me frequently was his ability to ask a question that was bang on the money - and always at the moment when I thought I had nothing more to say or discuss. His ability to have me probe my own thoughts was indicative of a fabulous listener and an excellent therapist. And by the way, he has a great sense of humor!
Complicated Grief Therapy
Even though grieving  is a natural process that includes a variety of coping styles, responses and timelines for healing, approximately ten percent of the population suffers from a cluster of grief symptoms that are unrelenting and seemingly unresponsive to treatment.  These symptoms, that sometimes last years following the death, include intense yearning and longing for the deceased loved one; preoccupation with the circumstances of the death; intrusive thoughts and images about the deceased; intense guilt; an overriding sense of disbelief; and, a painful inability to find life meaningful in any significant manner without the presence of the loved one. We are trained in a highly researched and effective sixteen week course of Complicated Grief Treatment aimed at helping the person suffering from this syndrome to learn to love in absence and return to a more meaningful investment in life in spite of the loss.
Bereavement Groups
Many people find it extremely useful to process the difficult feelings of grief in a group setting. Often family members, friends, and co-workers find it difficult to speak about the deceased loved one, and thus meeting with other bereaved individuals who are coping with similar life circumstances helps to reduce isolation and increase hopefulness.
Participant Comments:
I highly recommend this center. I went to a grief group after the death of my father and I found the group extremely helpful and very well run. The exercises that we had to do still stay with me and I was so thankful for this process.

I attended and completed the "Group for Adult Children Who Have Lost a Parent" at about 10 months after losing my mother unexpectedly to pneumonia. I found the group to be immensely meaningful and helpful with my grief process in so many ways. Mostly, it was great to connect with other people who were going through the same thing and could understand my experience in ways that others in my life couldn't. I also learned a lot about the bereavement process in working with counselor- bits of wisdom and experience that have been helpful in finding my own unique path of grief and renewal. I would recommend this group to anyone looking for support in coping with a loss.

My father and mother died within the last 8 months, so I began going to a group led by Ben Cirlin at the Center for Loss and Renewal. Ben is a very caring and nurturing therapist who did a wonderful job in attending to each of our needs (there were 4–5 in the group). I learned a lot, but mostly got the opportunity to share and be heard and loved by all in a safe room with people who had experienced the same type of loss as me.

I lost both of my parents within 18 months of each other - after long illnesses. I was fortunate to find a support group for adult children who have lost a parent. Luckily I found the Center for Loss and Renewal and participated in a group run by Ben Cirlin. Being with people who were undergoing the same type of loss helped me understand that what I was going through was a normal part of the grieving process - especially when dealing with the loss of a parent. I also felt we got tools to help us move forward. Ben gave us homework assignments that were instrumental in drawing out my thoughts and feelings about the death of my parents. Ben is a very good therapist. He knows this subject and has a calm and inclusive style of facilitation. I left feeling more hopeful and energized. I will draw on this as I deal with the inevitable additional losses that will come as time goes by.
Ben, I am especially thankful to you. Without your help and guidance (and hard homework assignments), I would not have been able to survive the loss of my father and overcome the excruciating pain that I had. You gave me hope that things will indeed get better and I can find the way to live without my dad. The exercises and all the input I received from you (and all the group) will be forever cherished and will constantly be put into practice!!!
Individual Psychotherapy
Our individual counseling sessions have at their foundation the goal of helping each person function at his or her best. We aim to help each individual attain more complete self understanding; develop skills for improving relationships; find new ways to cope with stress and anxiety; improve communication skills; break negative and self-destructive patterns; increase career satisfaction; and, increase self esteem and self-confidence.
Internal family systems
Miriam Benhaim, Ph.D and R. Benyamin Cirlin, LCSW are trained providers in the Internal Family systems model of psychotherapy.
Internal Family Systems (IFS) therapy refers to each person's internal community, or "family" of parts. Very often, our internal systems become organized around emotional pain, and how to manage it. We will work with you to release pain, calm down problem areas and problem behaviors, and restore your original joy in life.  The ultimate goal of IFS therapy is Self-Leadership – the idea that everyone has at their core a sense of Self-Energy containing many crucial leadership qualities such as perspective, confidence, compassion, and acceptance. This means that we are no longer overwhelmed or governed by our parts, but experience the eight C's of Self-Leadership:
Calm
Curiosity
Clarity
Compassion
Confidence
Creativity
Courage
Connectedness
Couples Counseling - IntimAcy from the Inside out
Miriam Benhaim, Ph.D and R. Benyamin Cirlin, LCSW are trained providers in the Intimacy from the Inside Out  model of  couples psychotherapy.
No individual enters a relationship or marriage expecting to need counseling. Couples enter our offices because a dream has died: the relationship that once looked so promising and fulfilling has now become a source of discomfort and pain. We specialize in helping couples deepen and repair their marriages and relationships by understanding the influence of past and present stressors on the current relationship. We are providers of a method of couple therapy called IFIO - Intimacy from the Inside Out, developed by Toni Herbine Blank, and it is influenced by the IFS (Internal Family Syestems) model of understanding humans.
IFIO is a powerful model that addresses any issue people face in relationships. These include problems with communication, tensions between togetherness and separateness, difficulties with accepting each other's differences, conflict over decisions, feeling misunderstood or unloved, heated fights, intimacy and sexuality concerns, frustration that the other person isn't changing, disrespected boundaries, challenges with addictive behaviors, relationship ruptures, and betrayals.
The IFIO therapist pays careful attention to the repetitive patterns that block beneficial communication and helps each person develop internal understanding of remaining calm and clear while staying in good connection with the other person.
EMDR
Sometimes clients enter our offices with problems that do not resolve via traditional methods of talk, exploration, increased self understanding and support. Distressing memories seem to be locked away and trigger ongoing pain and discomfort in spite of efforts to combat them.
EMDR (Eye Movement Desensitization and Reprocessing) is a highly specialized therapy used we provide to aid in overcoming the effects of trauma, abuse and upsetting experiences and memories. This highly researched form of trauma therapy can be a powerful tool in coming to terms with loss, grief and life disappointment.
Professional Workshops
We present workshops for clinicians at agencies across the United States and at international conferences on the subjects of loss, bereavement and life transition therapy. In all of our presentations we focus on the intersection of the professional and the personal: how working with grief impacts on the personal life of the clinician.
From a former clients:
I've invited Ben to speak several times at different organizations and his presentations are informative, in-depth, steeped in current theory and research, and comprehensive. He is a warm, engaging presenter who connects well with his audience. I highly recommend him.
Randy Martin, PhD, Director of Clinical Services, Harris Rothberg International
Your presentation to CCA staff was extremely helpful in dispelling some of the common myths surrounding grief and loss, and empowering counselors to address these issues with more confidence, acceptance, and empathy.  The presentation was well thought out, clear, and engaging.  I appreciate you taking the time to meet with us!
Jay Sandys, PhD,  Vice President of EAP Operations and Clinical Services, Corporate Counseling of America
Grief in the Workplace Crisis Debriefing
When an employee is diagnosed with a serious illness or has died unexpectedly, colleagues of the deceased often experience a variety of strong reactions. Strong personal bonds are formed within work groups, and the impact of the illness or death of a colleague can be profound. A member of our staff will come to your office to facilitate a crisis debriefing. This experience will offer your staff a safe environment to express feelings and reactions to the illness or death and provide relevant information regarding normal reactions to such an event. Focus will also be placed on self-care strategies for coping with this situation. This debriefing usually includes both group and individual counseling sessions.
Comments from former clients:
Ben spent a day working with staff at our close-knit office after the unexpected and deeply traumatic death of our Executive Director. His assistance was deft and helpful, and we would highly recommend his services to organizations coping with trauma and loss.
Daryl Samuel, Director of HR and Administration, New York Lawyers for the Public Interest."
Ross Stores experienced a tremendous loss this past year with the passing of one of our Senior Vice Presidents. When we learned of her terminal illness, we immediately reached out to Ben, as we knew that her passing would inevitably affect so many members of her staff. Ben's expertise, calm demeanor and approach to the situation helped us develop a communication plan that allowed us to support the organization during their time of need. Ben was readily available and showed great care. As we managed this difficult situation, Ben provided a tremendous sense of support and clarity

.
Christine Merletto, Senior Director, Associate Relations, Ross Stores, Inc
Staff Support Groups
Professionals in human service organizations, medical setting and mental health clinics face enormous pressures on a daily basis, and are susceptible to burnout and compassion fatigue. We will come to your agency and facilitate a group that will help your staff to process losses, learn stress reduction techniques, and foster increased team cooperation and unity.
From a client:
Ben Cirlin has provided guidance, support, and comfort to many in his varied roles as a consultant and educator with  the Alzheimer's Association, New York City Chapter. It has been my privilege to work with him over these many years. Ben skillfully led a supervision group for clinicians in the chapter. He has presented to family caregivers about the issues of anticipatory grief, and the role of hospice in Alzheimer's care. And as a counselor in private practice he has provided a safe place for those with complicated grief to heal.

Whatever his role, or the setting, Ben remains Ben; a genuinely nice guy who is a true professional, and an acknowledged expert in the field. His personal warmth and compassion is evident from the first encounter, as is his genuine interest in and concern for the people he serves.
Jed A. Levine, Executive Director, Programs and Services, Alzheimer's Association, New York City Chapter
Full Day Workshop - Saying Goodbye After Goodbye
Your enthusiastic, non-threatening style of presentation enabled us to explore complex terminations issues on both personal and professional levels. The variety of participatory activities were stimulating, and lecture materials were very relevant to our day to day interactions with patients, families and peers. The workshop increased awareness of the importance of saying goodbye and provided us with the tools to complete this task. I highly recommend this workshop.
Linda M. Koch, MSW, CSW, Director of Social Work, Hospice Buffalo Buffalo, New York
The workshop was a well paced presentation of grief theory and participant involvement. While the workshop is designed for interdisciplinary Hospice staff and volunteers, medical and mental health professionals from the community were skillfully included. I recommend "Saying Goodbye After Goodbye" to all Hospice programs.
Nancy Mills, L.C.S.W.,Bereavement Coordinator, Bay Medical Center Panama City, Florida
I just wanted to affirm all you did for myself and my staff at your presentation of "Saying Goodbye After Goodbye." Your insight and personal reflections were well received by one and all. In the material presented to us there was the challenge to look within ourselves to find what parts of ourselves are in need of healing. I am sure you heightened the awareness level of everyone, as you walked us gently through the steps necessary to bring closure.
Father Charles J. Hudson, Vice President, Center for Hope Hospice Linden, New Jersey
Your compassion and commitment to working with caregivers of all types, your knowledge and expertise in the areas of grief and loss, and your engaging style made this year's workshop our best yet. Thank you especially for the beautiful memorial service. It was such a wonderful and touching way to bring forth and recognize the lives we have come in contact with, and proved to be a highlight of our day.
Leslie Kuhnel, Community Outreach Liaison, Alegent Health Hospice of the Midlands Council Bluffs, Iowa
Our Mission and Philosophy
When someone or something we love has been taken from us, as a result of death, illness or the end of a relationship, we often find ourselves alone and lost in a dark and foreboding world of change and radical transition. Old paths of meaning and stability are blocked, and the task of clearing new roads towards a satisfied life often seems next to impossible. Our clients often ask: when our lives have been based on the strength of our attachments to our loved ones and cherished life patterns, how is it possible to continue in the presence of loss and of severed attachments?
All of our clinical services – whether it be individual bereavement counseling, group bereavement counseling, or individual and couple psychotherapy, are dedicated to helping our clients explore and understand the many roads and paths that are both open and closed to a person who is coping with a life changing loss or transition. We help our clients engage in this exploration in an atmosphere of support, respect, and deep awareness of individual strengths and differences in facing difficult life situations. Our goal throughout our work is to help our clients live lives of meaning and purpose.