Welcome
The Center for Loss and Renewal is a leading New York City psychotherapy and consultation group dedicated to the practice of life transition therapy. In a setting of warmth and acceptance we focus our energies on helping individuals to discover resilience, hope, meaning and coping strategies in the presence of loss, trauma, work and relationship problems. Over the last twenty five years hundreds of clients have utilized our services for grief counseling, bereavement groups, individual psychotherapy for low self-esteem, depression and anxiety, couples counseling, EMDR, and grief in the workplace crisis debriefing. We invite you to call today to embark on your journey of change.
Please call today to (212) 874-4711 to schedule an individual or marital therapy consultation or to inquire about a bereavement group or professional presentation.
NEW GROUP AND WORKSHOP INFORMATION FOR WINTER 2015:
CALL NOW -  A FEW SPOTS REMAIN

Group for Adults Mourning the Loss of a  Sibling - Beginning on January 15th-


Group for Adults Mourning the Loss of a  Parent - Beginning on February 16th

Workshop on Spousal and Partner Loss for those under Age 50 - January 27th
How Can We Help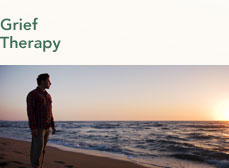 The loss of a loved one often leads the bereaved person into a new, strange and disturbing land. Familiar coping strategies fail to provide relief and a sense of well-being. Our bereavement groups and individual counseling will help you to navigate this new territory.
---
We can help you to:
Discover resources for managing pain
Recover lasting legacies
Explore avenues for life affirmation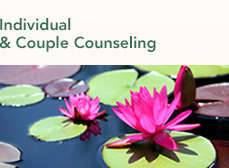 Individuals & couples enter therapy when routine patterns of living fail to engender satisfaction. Sadness, anxiety, anger & poor communication undermine growth & joy. Our psychotherapy sessions will help you reclaim a confident self & a fulfilling relationship.
---
We can help you to:
Understand blocks to optimal functioning
Strengthen problem solving abilities
Rebuild trust and intimacy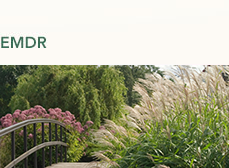 Talk therapy frequently leads to change but sometimes it is not enough. Individuals remain stuck and immobilized in spite of insight into problems. EMDR is an integrative psychotherapy technique that can help you resolve symptoms of trauma, loss, stress and under-performance.
---
With EMDR We can help you to:
Decrease painful reminders of traumatic events
Overcome expressions of complicated grief
Increase present centered living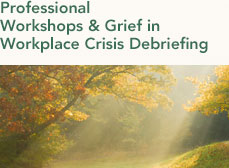 Most people expect the workplace to be free of trauma. When a co-worker dies, employees are often shocked, dismayed and saddened by a loss in the "workplace family." Our clinicians will come to your work-site to support and educate managers and workers.
---
We can help you to:
Arrange on-site group and individual counseling
Help your staff understand responses to loss
Develop workplace coping strategies
Meet Our Staff
Miriam Benhaim, Ph.D., Clinical Director

I have been a Clinical Psychologist for 30 years, and I continue to be enriched, challenged and personally deepened by my work with individuals and couples. My therapeutic style is to be active, engaged and empathic. I explore the past, ask questions about the present, and collaborate with my clients to brainstorm solutions for the future as I work to help people find meaning and purpose in their lives. Read More »
---
R. Benyamin Cirlin, C.S.W., Executive Director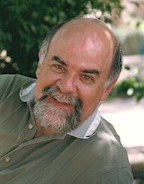 I have been practicing psychotherapy for thirty four years and it continues to be an honor to enter the lives of the people who seek out my help. I have worked with hundreds of clients on issues relating to loss, trauma, depression and general life difficulties. My approach is to work with the whole person and be collaborative, supportive and empathic. Humans are complex and my experience teaches me that one size does not fit all. Therefore I use techniques from a variety of therapeutic approaches, including Schema Therapy, Gestalt and EMDR. Read More »
GROUPS
Adults Mourning the Loss of a Sibling
Days: Thursdays, 1/15/15 – 3/5/15
Time: 7:30 – 9:00 p.m.
Adults Mourning the Loss of a Parent
Days: Mondays, 2/16/15 – 4/6/15
Time: 7:30 – 9:00 p.m.
WORKSHOP
Coping with the Loss of a Spouse or Partner for those Under Age 50
Day: Wednesday, 1/27/15
Time: 7:30 – 9:00 p.m.
Call 212-874-4711 to register
Read feedback from former clients
Renewal Blog
New Year's began with high hopes: the hour had finally arrived for me to get into good physical shape. My fifteen minute daily routine of stretching ...