Welcome
---
The Center for Loss and Renewal is a leading New York City psychotherapy and consultation group dedicated to the practice of life transition therapy. In a setting of warmth and acceptance we focus our energies on helping individuals to discover resilience, hope, meaning and coping strategies in the presence of loss, trauma, work and relationship problems. Over the last twenty five years hundreds of clients have utilized our services for grief counseling, bereavement groups, individual psychotherapy for low self-esteem, depression and anxiety, couples counseling, EMDR, and grief in the workplace crisis debriefing.
We are also trained providers of a highly researched and effective sixteen week protocol to help persons suffering from Complicated Grief.
We invite you to call today to embark on your journey of change. Please call today  (212) 874-4711 or complete a Contact Form to schedule an individual or marital therapy consultation or to inquire about a bereavement group or professional presentation.
NEW GROUP INFORMATION FOR  WINTER 2017
Hundreds of people over the years have participated in our groups and found solace and support in meeting with other mourners under the guidance of sensitive and experienced professionals.
ADULTS MOURNING THE LOSS OF A PARENT  - Beginning on Thursday  3/29/17 for eight weeks - 7:30-9 p.m.
Please call 212-874-4711 or fill out a Contact Form for more information on either of these groups.
A recent group member writes:
I participated in an 8 week bereavement group with Ben. The experience was wonderful. It was great to be able to hear others who have also experienced loss. Ben's style for leading was excellent. He is very knowledgeable, caring, comforting and knows how to ask the right questions. The weekly homework assignments were a great supplement to our weekly meetings. I highly recommend the bereavement group.
WORKSHOP TESTIMONIAL
Part of our mission is to provide education and training to the community. Here is a recent evaluation of a professional training to a law enforcement agency:
I originally asked Benyamin Cirlin of the Center For Loss & Renewal to provide a day of instruction intended to refresh my staff of Peer Support Counselors in addressing grief with the officers whom seek our services.  However, the discussion soon morphed into identifying accumulated stress and self-care techniques within our own unit's ranks. Mr. Cirlin was able to ascertain that what these experienced peer support professionals needed was not a refresher on the basics of instructing others to handle grief, rather a primer on managing the accumulated stress of assisting others through the process.  He was able to astutely assess the needs of my staff and spoke to us in a knowledgeable and compassionate manner, experience obviously borne of many years in the field. Mr. Cirlin greatly exceeded my expectations, both in the content of the workshop and the ease and professionalism of the interaction. I and my staff left that day better for the experience.
Lieutenant Janna L. Salisbury
Commanding Officer, Employee Assistance Unit
Meet Our Staff
Miriam Benhaim, Ph.D., Clinical Director

I have been a Clinical Psychologist for 30 years, and I continue to be enriched, challenged and personally deepened by my work with individuals and couples. My therapeutic style is to be active, engaged and empathic. I explore the past, ask questions about the present, and collaborate with my clients to brainstorm solutions for the future as I work to help people find meaning and purpose in their lives. Read More »
---
R. Benyamin Cirlin, C.S.W., Executive Director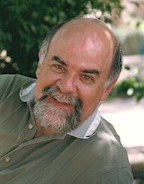 I have been practicing psychotherapy for thirty four years and it continues to be an honor to enter the lives of the people who seek out my help. I have worked with hundreds of clients on issues relating to loss, trauma, depression and general life difficulties. My approach is to work with the whole person and be collaborative, supportive and empathic. Humans are complex and my experience teaches me that one size does not fit all. Therefore I use techniques from a variety of therapeutic approaches, including Schema Therapy, Gestalt and EMDR. Read More »
GROUPS
ADULTS MOURNING THE LOSS OF A PARENT- Beginning on Thursday  3/29/17 for eight weeks - 7:30-9 p.m.
A former participant writes:
After I lost my dad I needed to be with people who understood what I was going through and to be in a safe space where I could talk about it. Ben Cirlin provided that, and I cannot say enough nice things about him or this program. "Adult Children Coping With The Loss Of A Parent" was such a blessing and I would recommend it to anyone who is grieving the loss of a mother or father. It's been over a year now but the lessons that I learned in this program have stayed with me. Ben Cirlin is kind and gentle, and his weekly homework assignments re- shaped the way that I think about grief. I lost my father in October of my senior year of college and was still able to graduate that May. I would not have been able to do that without the healing that happened at the Center For Loss and Renewal and I really cannot recommend it highly enough.
Call 212-874-4711 to register
---
VIDEO INTERVIEW
R. Benyamin Cirlin, LCSW, Executive Director, recently spoke on the subjects of grief and trauma  following the New York Theater Workshop's production of "The Events," an award winning drama dealing with an individual's attempt to make sense of a tragic loss.