Welcome
---
The Center for Loss and Renewal is a leading New York City psychotherapy and consultation group dedicated to the practice of life transition therapy. In a setting of warmth and acceptance we focus our energies on helping individuals to discover resilience, hope, meaning and coping strategies in the presence of loss, trauma, work and relationship problems. Over the last thirty years hundreds of clients have utilized our services for grief counseling, bereavement groups, individual psychotherapy for low self-esteem, depression and anxiety, couples counseling, and grief in the workplace crisis debriefing. We have expertise and advanced psychotherapeutic  training in Internal Family Systems (IFS), EMDR, and Eriksonian Hypnosis.
We are also trained providers of a highly researched and effective sixteen week protocol to help persons suffering from Complicated Grief.
We invite you to call today to embark on your journey of change. Please call today  (212) 874-4711 or complete a Contact Form to schedule an individual or marital therapy consultation or to inquire about a bereavement group or professional presentation.
NEW EIGHT WEEK GROUP INFORMATION FOR spring 2018
Hundreds of people over the years have participated in our groups and found solace and support in meeting with other mourners under the guidance of sensitive and experienced professionals.
ADULTS MOURNING THE LOSS OF A PARENT  -    Beginning on Tuesday, March 20, for eight weeks,  from 7:30 - 9 pm
ADULTS MOURNING THE LOSS OF A SIBLING  -    Beginning on Wednesday, April 11, for eight weeks,  from 7:30 - 9 pm
Please call 212-874-4711 or fill out a Contact Form for more information on either of these groups.
A recent group member writes:
I participated in an 8 week bereavement group with Ben. The experience was wonderful. It was great to be able to hear others who have also experienced loss. Ben's style for leading was excellent. He is very knowledgeable, caring, comforting and knows how to ask the right questions. The weekly homework assignments were a great supplement to our weekly meetings. I highly recommend the bereavement group.
WORKSHOP TESTIMONIAL
Part of our mission is to provide education and training to the community. Here is a recent evaluation of a professional training offered in Springfield, Missouri in March 2017.
We were fortunate to be able to secure Benyamin Cirlin  to provide a full day workshop on "In the Shadow of Loss and Death: Exploring the Intersection of Client and Professional Grief." Attendees included psychologists, clinical social workers, licensed professional counselors, and psychatric nurse practitioneers -  all of whom have considerable talent, expertise and training.  All attendees had years of experience in treating grief and loss, and yet were engrossed from the moment he began his workshop.  Their engagement only grew throughout the day, as it was clear that this presenter had a wealth of knowledge on the subject and was able to share that information in a very dynamic, absorbing and winning manner.
Spending a Friday in a full day workshop can often be difficult, particularly if the weather outsde is pleasant, or your desk is piled high with paperwork you could be processing. Yet every individual attending this workshop viewed this day as one of the best choices of time allocation they had made.  While everyone had absolutely delightful and positive comments about his workshop, the words of one participant likely capture the sentiments best:
"I attended today's workshop only because I needed more CE credits for my licensure renewal. However, this is likely one of the very best workshops I have attended in my entire career. I am so glad I was able to take advantage of this opportunity to learn from Ben!"
We look forward to working with Benyamin on additional workshops. Our staff and area professionals are eager and hopeful of his future return to the Show Me State.
Sincerely,
Denise Mills, Director Corporate Services,
Meet Our Staff
Miriam Benhaim, Ph.D., Clinical Director

I have been a Clinical Psychologist for 34 years, and I continue to be enriched, challenged and personally deepened by my work with individuals and couples. My therapeutic style is to be active, engaged and empathic. I explore the past, ask questions about the present, and collaborate with my clients to brainstorm solutions for the future as I work to help people find meaning and purpose in their lives. Read More »
---
R. Benyamin Cirlin, C.S.W., Executive Director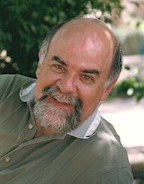 I have been practicing psychotherapy for 37 years and it continues to be an honor to enter the lives of the people who seek out my help. I have worked with hundreds of clients on issues relating to loss, trauma, depression and general life difficulties. My approach is to work with the whole person and be collaborative, supportive and empathic. Humans are complex and my experience teaches me that one size does not fit all. Therefore I use techniques from a variety of therapeutic approaches, including Schema Therapy, Gestalt and EMDR. Read More »
GROUPS
ADULTS MOURNING THE LOSS OF A PARENT  -    Beginning on Tuesday, March 20, for 8 weeks, 7:30 - 9 pm
ADULTS MOURNING THE LOSS OF A SIBLING -   Beginning on Wednesday, April11, for 8 weeks, 7:30 - 9 pm
A former participant writes:
After I lost my dad I needed to be with people who understood what I was going through and to be in a safe space where I could talk about it. Ben Cirlin provided that, and I cannot say enough nice things about him or this program. "Adult Children Coping With The Loss Of A Parent" was such a blessing and I would recommend it to anyone who is grieving the loss of a mother or father. It's been over a year now but the lessons that I learned in this program have stayed with me. Ben Cirlin is kind and gentle, and his weekly homework assignments re- shaped the way that I think about grief. I lost my father in October of my senior year of college and was still able to graduate that May. I would not have been able to do that without the healing that happened at the Center For Loss and Renewal and I really cannot recommend it highly enough.
Call 212-874-4711 to register
---
VIDEO INTERVIEW
R. Benyamin Cirlin, LCSW, Executive Director, recently spoke on the subjects of grief and trauma  following the New York Theater Workshop's production of "The Events," an award winning drama dealing with an individual's attempt to make sense of a tragic loss.